Since primary school, you may be using your backpack every day. Like keys and wallets, they are essential items that you carry with you. Our website recommends you the best quality mens backpack for travel and allows you to enjoy the highest discount. cheap mens backpacks ensure quality.

You've likely used a backpack every day since grade school. Like a wallet or a keychain, it's an essential piece that goes with you wherever you go, whatever you do, and that's why you've got to get your hands on one of the best. Especially travel backpack carry on. From work travel to vacation to your daily commute, perhaps you've always got best travel backpack for men with you. In that instance, doesn't it mean it would pay off to invest in one of the best backpacks for everyday carry, from hauling field books and pocket tools to hydration essentials, sunglasses, the works? That means you'll want something that pairs up with light wash denim for spring and summer, or with your favorite pair of inky blue selvedge for the colder months. And you'll want something that can stand up to anything.
video: Gobanney mens backpack for travel from Youtube


1. Waterproof, durable and expandable laptop backpack( Sale price $49.99 USD)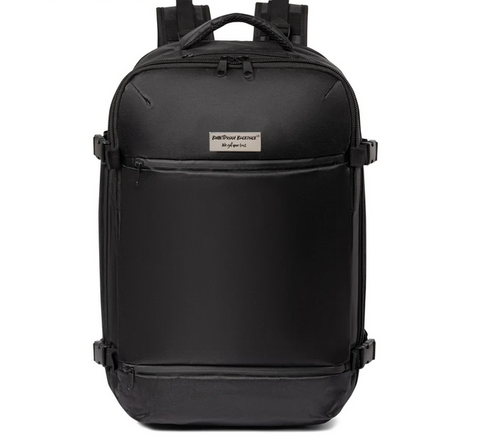 Color: advanced black
Product size: 55*20*33CM
Material: 1680D+210D lining
Mens backpack sale: Simple style, common for men and women. The backpack has large capacity and wear-resistant material, which is suitable for daily use, sports, TRAVEL, etc. Expandable & Large Capacity: One separate laptop compartment. One spacious packing compartment roomy for daily necessities,tech electronic accessories.

Durable Material & Best Gift Choice: This backpack for business is made of water resistant and sturdy polyester fabric with metal zippers. It provides more protection for your items in rainy day and long-lasting usage for everyday & weekend.  USB Port & Anti-Theft: With built in USB charging cable, the 15.6 inch laptop backpack with usb port offers you a more convenient way to charge your phone while walking around the campus. The cheap mens backpacks have a hidden pocket on the back, can protect your valuable items from being stolen.  The men's backpack for work Luggage Strap & Back Support: The luggage strap allows travel laptop backpack was placed on the suitcase tube to free your hands and back.

2. Clear Backpack Heavy Duty TPU Transparent Backpack($24.99 USD )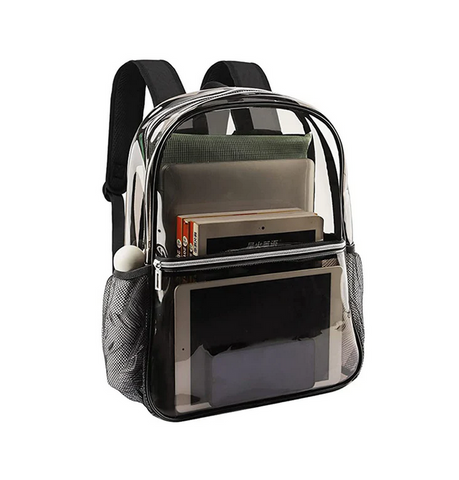 Multipurpose Use - Perfect see through backpack for school, work, library, museum, travel, parks, sporting, picnic, fishing, hiking, concert and carnivals etc; Fully meet your daily needs. Perfect Size - LWH: 14 x 5.7 x 17.2 inch, this clear backpack is large enough to hold everything you need like heavy books, pencil cases, water bottle and other work or school items; the laptop pouch fits laptop size up to 15 inch.Thick and durable TPU: The transparent backpack is made of odorless thick TPU; it is durable, soft, and more environmentally friendly. which is vastly superior to PVC, TPU for longer service life,which is very suitable for daily use.


3. High Quality College School Laptop Rolling Backpack ($39.99 USD)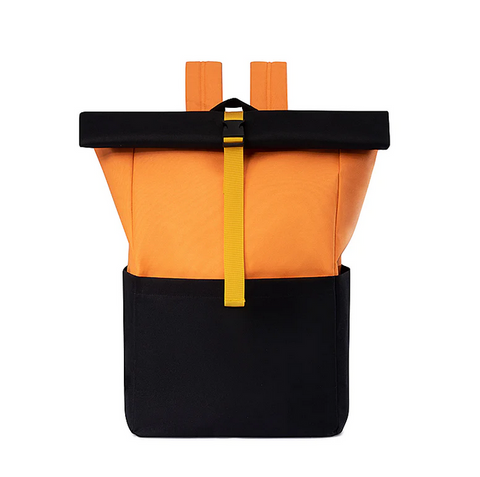 women and mens backpack sale Style: Fashion, Fashion, casual, eco friendly. Model Number: TS2022062101. High quality eco friendly recycled RPET fabric college school leisure designer laptop rolling backpack roll up. Usage: Travel, school, daily use. The mens backpack for travel feature: Anti-Theft, Waterproof.
4. Roll top Ttravel Backpack Laptop Casual Daypack Bookbag($29.99 USD )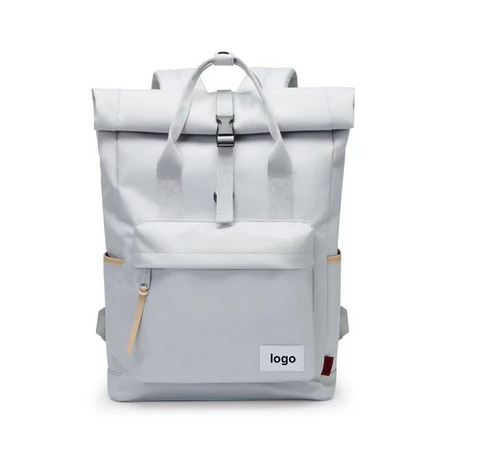 Mens backpack sale Feature: Anti-Theft, Waterproof, Printing,Brand,Color Customized. Mens backpack for travel style is fashionable. The most surprising thing is that its price is unexpectedly low. While some prefer to carry a laptop tote bag, having a laptop backpack means that your commute will be hands-free, not to mention the security of zippers, the usefulness of pockets, and, oftentimes. If you're after a best travel backpack for men and women with lots of compartments that isn't bulky, look no further than this one from sustainable brand Gobanney. This style not only has a super spacious interior, but also has a large front zipper pocket on the outside of this carefully designed bag. You can put several items in it for easy access.
Logan Wilson
Customized Package Manager
Meet all your needs and customize a unique bag for you.
Shop Now